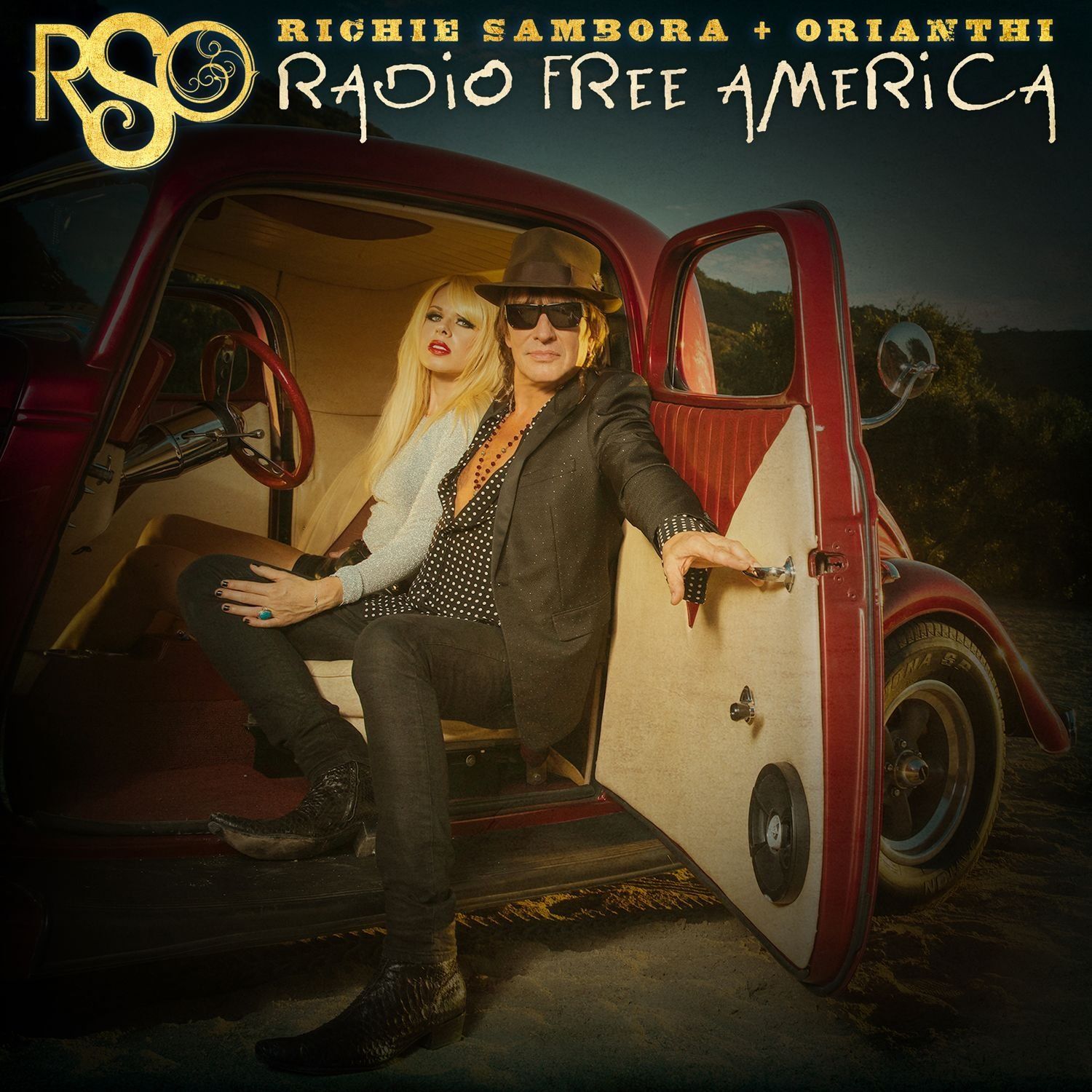 RSO (Richie Sambora & Orianthi) released their debut album Radio Free America on May 11, 2018. It's a lengthy first full length with 15 tracks including a nearly nine minute closer but it's well worth the sixty-seven minutes of listening.
After the first listen it did not take me long to come to the conclusion that RSO was done a huge disservice by being told to release EPs before ever releasing an LP. This music was meant for the album experience, not to be released as EPs. Don't get me wrong I enjoyed the EPs but they both felt like they were missing something. Rise did take me a few listens before I liked the whole thing because it seemed like such a random mix of songs. Making History on the other hand was a stronger and more cohesive EP but still fell a bit short. It wasn't until listening to Radio Free America from start to finish that I realized it was simply missing the album experience and the flow of the full album tracklisting.
Richie and Orianthi found this incredible balance of venturing into many genres yet still making the album feel cohesive. It's a true melting pot of sounds and truly does take the listener on a journey with these lyrically driven songs. There's also a great balance of duets, Richie led songs, and Orianthi led songs.
From the opener "Making History" to the closer, a Savoy Brown cover, "Hellbound Train" you are taken on a journey through many styles and genres. From the more rock driven songs in "Making History" and "Rise" to the folk and country vibes of "Walk With Me" and "Good Times" or the ballads "Truth" and "Forever All The Way" there is something for everyone. You will also find some R&B or Blues driven tracks on the album including "Take Me" and "Blues Won't Leave Me Alone." There are also a few songs that have more of a Pop feel to them and are very radio friendly tracks such as "We Are Magic," "I Don't Want to Have to Need You Now," and "Masterpiece." Even though the album travels through many genres, it all comes back around to the songs themselves and the lyrics that drive them.
One of the coolest moments on the album comes during "Together On the Outside" where Alice Cooper lends his vocals to the song. He actually recorded his vocals in Dracula's Castle in Transylvania, I don't think you can get anymore Alice Cooper than that!
I also want to take a moment and say how well these songs perform live. I had the pleasure of seeing RSO for their Soundstage taping in Chicago where they performed most of these songs. The show started with a great video/photo montage, that included music from "I Don't Want to Have to Need You Now," before going right into "Making History" which made for a perfect opener to the show. They had the audience singing and dancing along from the start, even though most of the songs were unknown to them. One of the highlights came during "Forever All The Way" where the audience seemed to be absolutely captivated and hanging onto every word Richie sang as if they were in a trance. Another highlight came during their acoustic set where they performed "Walk With Me" and had a lot crowd interaction. "Good Times" also made for a crowd pleaser bringing everyone to their feet and dancing along.
The only real negative for me with Radio Free America is how little promotion the album has received, it is one of those album that I feel a lot of people will find at least one song that they can enjoy, that is if they know about the it.

Words of advise for listening to the album: 
Don't go in expecting anything like what Richie and Orianthi have previously recorded, especially since they have spent the better part of four years saying this music is not anything like they have done in the past, even their approach to making the record was different. 
Also, don't go in expecting a guitar record, blues record, or a rock record simply because they're most known for being guitarists; they have also spent the last four years saying they want to showcase their songwriting and singing abilities, making this record about the songs. 
Lastly, go in with an open mind, open heart, and sit back and enjoy the ride.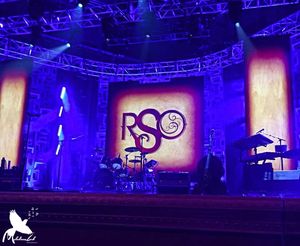 Tracklist 
Making History 
We Are Magic 
Rise 
Take Me 
Masterpiece 
Walk With Me 
I Don't Want To Have To Need You Now 
Truth 
Together On The Outside 
Good Times 
Forever All The Way 
I Got You Babe 
One Night of Peace (Modern Mix) 
Blues Won't Leave Me Alone 
Hellbound Train 
My Current Highlights: "I Don't Want to Have to Need You Now," "Forever All The Way," and " Blues Won't Leave Me Alone"
Purchase/Stream Radio Free America: 
RSO Website | iTunes | Apple Music | Amazon | Amazon Music | Spotify | Google Play 
Follow RSO on Social Media: 
Facebook | Twitter | Instagram | YouTube