Since I'm just starting out this website, I wanted to go back and review a few things from the past few months that I think everyone should check out.
To start out, I would like to introduce everyone to a young up and coming guitarist named Edward Spade. I've known Edward for about 4 years now and in that time I've been honored to watch him grow into such a great guitarist and musician.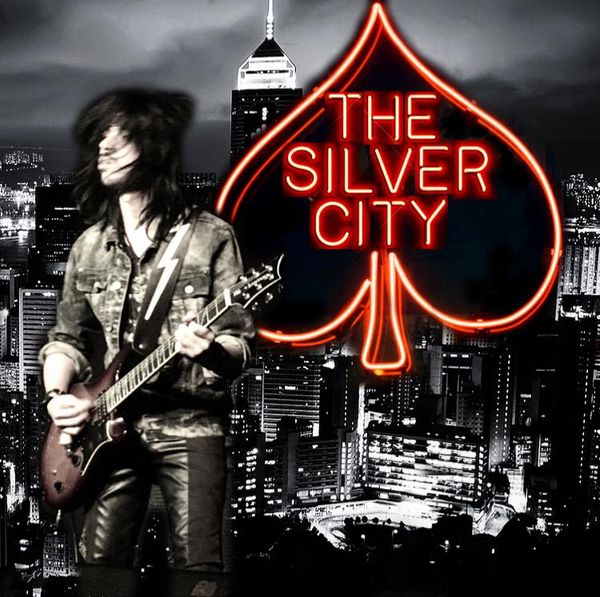 On April 13, 2018, Edward released his first original song entitled "The Silver City."  And what a great first foray into releasing original music it is. It clocks in at 3 minutes and 20 seconds but don't let that deter you, it may be short but it's a beautiful piece of guitar art.
I was first introduced to Edward because we are both fans of Orianthi. In fact, Orianthi is the whole reason Edward picked up the guitar in the first place after seeing her in the Michael Jackson documentary, THIS IS IT. You can definitely hear Orianthi's influence on this track with the soaring melodic lines.
A quick fact, Edward originally shelved the song for awhile until he attended Vai Academy and had the opportunity to jam the song with Steve Vai which inspired him to finally finish it. I am so happy Vai inspired him to finally finish and release this song.
The only problem I had with the track is it left me wanting more but he's promised to release an EP sometime soon.
Overall, I recommend everyone to take a few minutes to check out this young man and support him, after all the single is only 99¢. You definitely don't want to miss out on this growing talent.
Purchase/Stream "The Silver City" here:
iTunes | Apple Music | CD Baby | Amazon | Google Play | Spotify
Follow Edward on his social media channels here:
Facebook | Twitter | Instagram | YouTube